Kolkata: A biker in his 30s had a close shave while riding a bike along Hospital Road next to Race Course on Tuesday afternoon after a roadside tree beside Victoria Memorial got uprooted and fell on him while it had been raining.
Luckily, the tree branches missed his head and major parts of body but damaged the bike. Police said heavy rains over the past few weeks had possibly loosened the earth around the tree, leading to its collapse.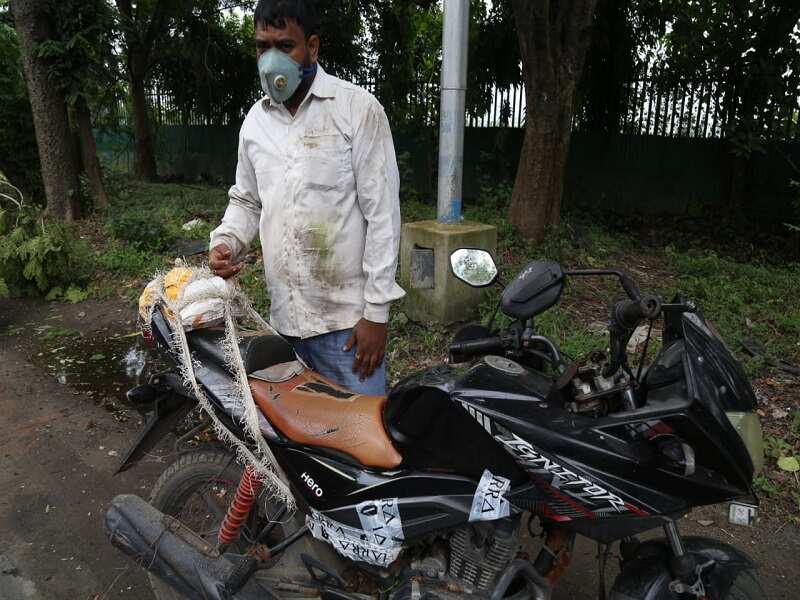 The injured man with his bike
According to weather officials, there was 16.7mm of rainfall till 8.30pm on Tuesday. However, since the intensity of the rain was not very heavy through the evening, the little water that had accumulated in some city pockets like Muktarambabu Street, Sukia Street and some lanes in Kidderpore and Behala had receded by late night.